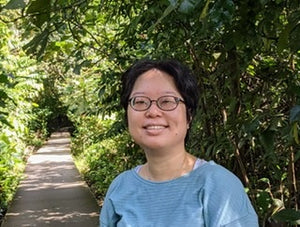 Counting  Boxes "Hey, do you have any masks in the house?" my mom asked on one of our weekly calls.  "Yeah, I bought a box when I had a terrible cold last year, I still have most of the box." "Well, pick up a box just in case, the next time you go to the pharmacy, ok?" I didn't dare to tell her, then, that by February there were neither surgical masks nor thermometers to be had for love or money.    Ping The Singapore students' societies in the Boston area (and elsewhere too, but I'm only on the...
---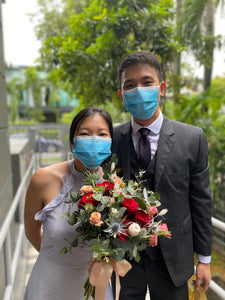 We were due to get married in the middle of April 2020, which was upended when the Covid-19 situation worsened. We ended up planning 3 different weddings: the original full-sized wedding, then one with a reduced guest list, and finally a virtual-solemnisation when Phase 2 started.  The initial whisperings of the worldwide pandemic slowly altered our plans: initially overseas guests cancelled, then local acquaintances started to back out too (especially on the medical front: some were deployed to do swabs!) We reduced the size of the wedding reception, at first down to ten tables, then five; then to...
---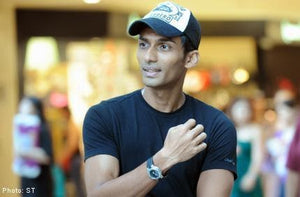 Once every few years, the Universe speaks to us. History repeats itself like a metaphysical conscience -- to chastise most of humanity that is self-absorbed and arrogant. This January, Singaporeans started to hear murmurs. And soon, the murmurs escalated into funereal chants. Now it screams at us and forces us to confront our humanity, or lack of. I can't help but think this sobering period of 2020 is meant to check our hubris. The hubris in all of us -- Covid doesn't discriminate. As the whole nation went into Circuit Breaker mode, the calming yet uneasy silence that came over...
---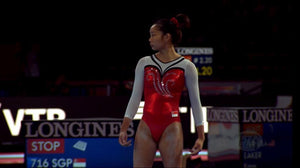 One year ago, I was still in the States, pursuing my dream of qualifying for the Olympics in Women's Artistic Gymnastics. If you'd told then that I would eventually qualify and spend this month training for Tokyo 2020, I'd have spent all night dreaming of the amazing routines I'd be practising in the gym.  Turns out reality is a little different. I'm training for Tokyo, alright, but from my living room in Singapore. And Tokyo 2020 is now happening in 2021. The past few months have been less a rollercoaster and more a bungee jump: plunging from the indescribable high...
---
I was a final year university student when SARS hit. I remember feeling relieved to be amongst the lucky few who landed a job before I graduated, though I was extremely disappointed that I had to cancel my post-graduation holiday. But other than that, I hardly remember much about SARS if I had. Going through COVID-19 as a mother feels different, even more so when you have a child taking the high stakes Primary School Leaving Examination. Emotionally, you worry. I worry about my children being quarantined in a hospital without seeing me for two weeks, and how it would...